100 boats at Wivenhoe marathon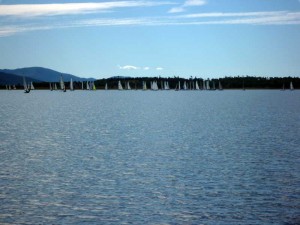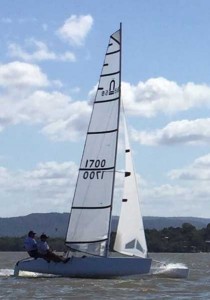 The annual winter marathon was held at Wivenhoe dam with a record fleet of 100 boats sailing on the Sunday being the marathon day.
Nacra's managed to win both catamarans divisions.
The NACRA 4.5 ended up taking out the smaller catamaran fleet. The Nacra 4.5 managed to take the first 7 sports out with Phil Robins winning overall on his Nacra 4.5. A fleet of 17 boats competed in this division.
In the larger division there were 28 boats with the Nacra 5.8 finishing 1st, 2nd, 4th, 7th and 8th overall.
The new square top sail continues to be making a huge difference to the performance of the Nacra 5.8, allowing the boat to finish 2nd over the line only behind the foiling A class of Matt Homan.
Nacra Australia is still offering specials on the new square top sail until the end of July 2016.
Contact Warren at briscat@briscatamaran.com.au
Or phone – (07) 3375 4911
Click here to download the results