Nacra Infusion worlds come to Australia 2013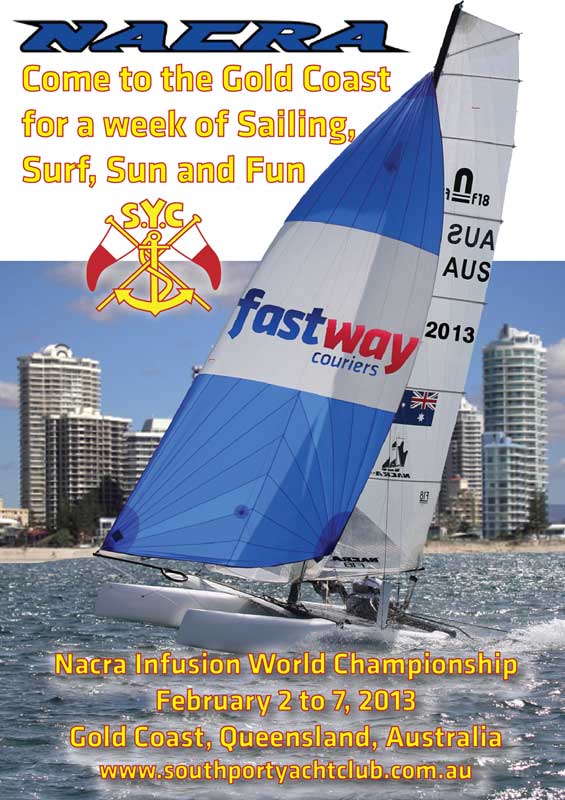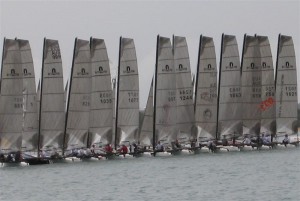 The Fastway Nacra Infusion worlds will be held on the Gold Coast on the 2nd February 2103 to 7th February 2103. The event will be held from Southport Yacht club on the picturesque Broadwater.
Sailing is to be held off shore with 15 races being scheduled. Fastway is the major sponsor for the event and have provided the social events and prizes. The theme for the event is Fun in the Sun.
With the spotlight being placed on giving sailors a taste of the Gold coast on and off the wateras well as a terrific sailing venue. After the event on the 11th February the annual Great Race is being held, this event sails from the Gold Coast to Manly in Brisbane, many of the Infusions are expected to stay and try and beat the race record.
2nd hand boats are available for sale and New modelsare in stock as well.
Give us a call and come and enjoy the Fun at the Fastway Gold Coast Nacra Infusion worlds.