Nacra 430: Putting the fun back into cat sailing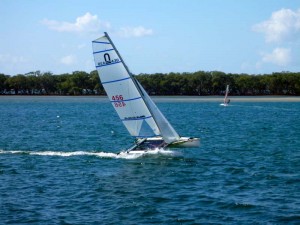 The October edition of Australian Yachting/Sailing features a test of the Nacra 430 rocket.
This is the second test of the boat and shows the popularity of the boat in the market place. The article states
Nacra 430 Putting the Fun back into Catamaran sailing
This could not be more to the truth, just ask any owners of the new boats.
So go out and grab a copy of the magazine and have a read for yourself.
The test pilot was more than impressed with the boat, even managing a capsize under spinnaker, was all a part of the test he says!!
So far 15 boats have been sold, with current special pricing on the first 20 sold, so contact your local dealer for more information before the special ends.