Mission beach – Great fun regatta and Nacra's win as well.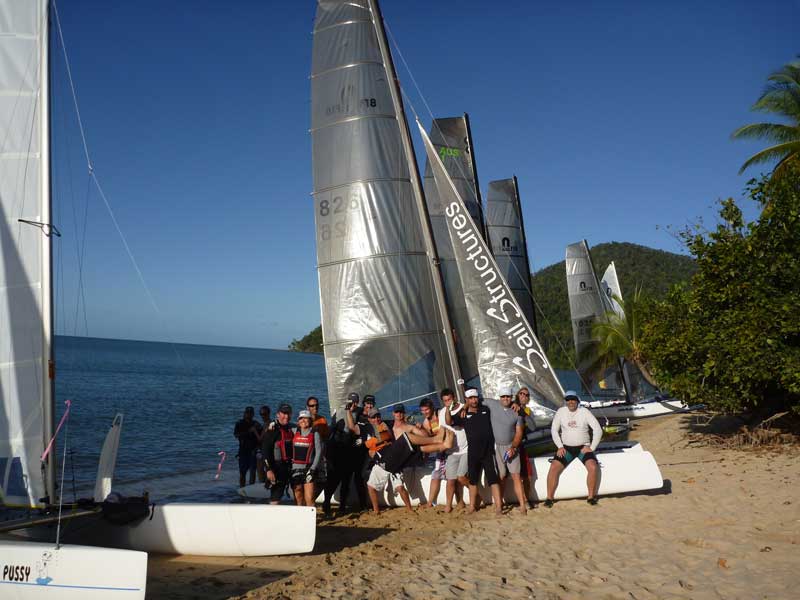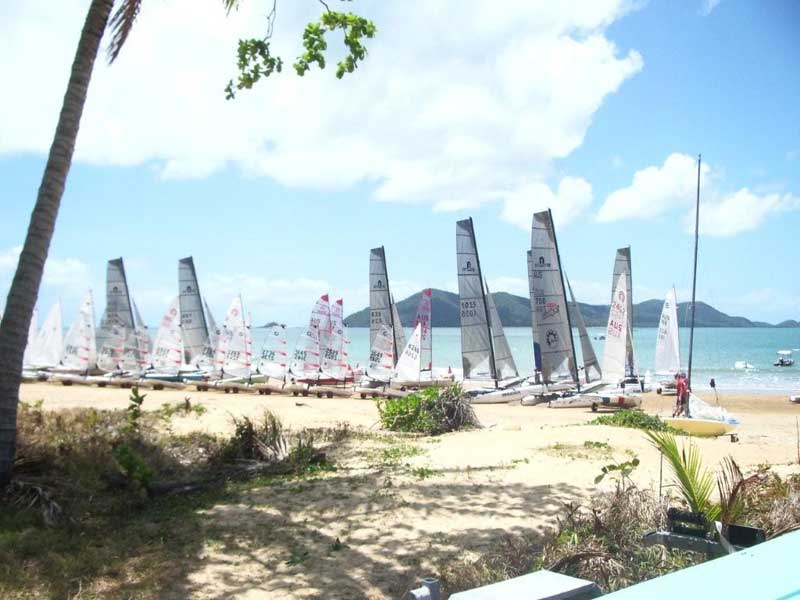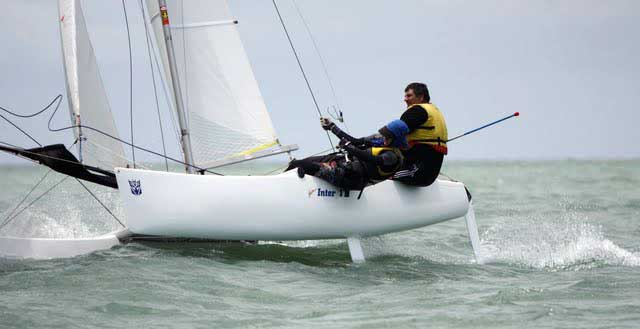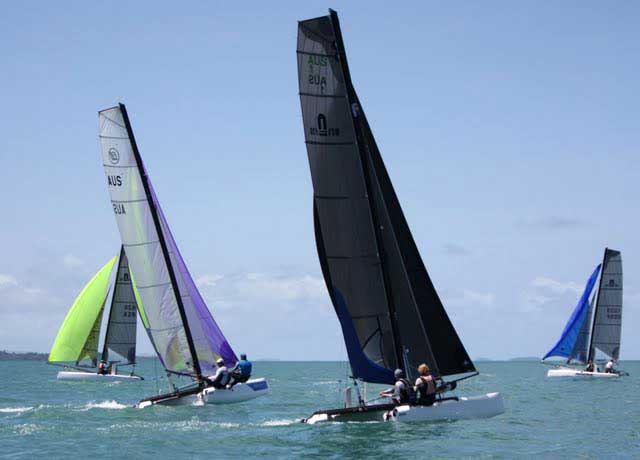 A great time was had by all (SEE PHOTO) at the annual Mission beach regatta,which incorporates the Round Dunk Island marathon.
This year saw light to moderate breezes,which allowed the Round Dunk island marathon to be held.
Nacra's dominated this event with the Nacra Infusion filling the podium. Nacra's also filled the podium in the mixed cat division taking all the top places.
This is a very social event, with the annual sail over to Dunk on Friday afternoon for a social drink or 2.
In the F-18 class – which was the Queensland F-18 titles. There were 9 Nacra Infusions and attracted very close competition. The class is growing in this region and more boats are being sold to other sailors in the area.
Results
Open cat division
1st Nacra 16sq -Steve Martland
2nd-Nacra F-17-Devon Wilkinson
3rd-Nacra 16sq-Craig Milton
4th-Nacra 5.8-Guy Williams
5th-Nacra 4,5 Karl Brazier
Results Queensland F-18 titles
1st-Nacra Infusion-Adam Beattie
2nd-Nacra Infusion-Mal Richardson
3rd-Nacra Infusion-Warren Guinea
4th-Nacra Infusion-Michael Guinea
5th-Nacra Infusion-Luke McMullen